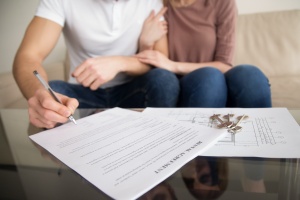 Renters Insurance covers a renter's personal property within their dwelling in the event of a fire, theft, or sewer backup. It is similar to a homeowners policy, except it only covers belongings and the building that the renters live in.
It is similar to a homeowner's policy, except that it only covers belongings and the building that the renters live in.
What Does Renters Insurance Cover?
Renter insurance is normally a special package that combines the following coverages:
Personal liability
Personal liability provides protection against claims someone else makes against you in the event of an accident or injury.
Premises medical coverage
Premises medical coverage pays the medical expenses of others who are accidentally injured on the property you rent.
Additional living expense
Additional living expense pays for your additional living expenses if your home is deemed unlivable and you have to stay elsewhere temporarily.
Personal property (contents) coverage
Standard renter policies only cover the actual cash value at the time of the loss. Some personal property, like gold or jewelry, has a specific dollar limit that the policy will cover.
The limits in your policy may be less than the value of your property, so you may want to buy additional coverage to cover it. Our agents can help you accurately determine these amounts so that you can have peace of mind knowing that you are protected.
How Much Does Renters Insurance Cost?
The cost of renters insurance depends on the overall value of your belongings and where you reside.
How Does Renters Insurance Work?
A renters insurance policy offers you coverage for the loss or destruction of your personal belongings in the event of a covered peril such as:
Fire
Lightning
Theft
Hail
Vandalism
Renters Insurance may also cover you if you are forced to temporarily move out of your home due to a covered loss.
Acquire A Renters Insurance Policy Today
Reach out to our team of dedicated specialists who can help you get a personally-designed renters insurance plan. Call Atlas Insurance Agency at (808) 400-6680 or request a free quote online.