Private Client Group Insurance is a custom fit for clientele with high net worth. More than just high coverage limits, PCG Insurance functions to maintain the unique lifestyle of a high net worth individual or family with a long term view.
What Is Private Client Group Insurance?
Private Client Group Insurance is a specific insurance option tailored to specifically meet the needs of individuals and families who have high-value assets. The insurance options in this space go beyond the capabilities of standard market insurance carriers by offering increased limits of coverage, unique policy lines and concierge-level claims handling.
Do I Need Private Client Group Insurance?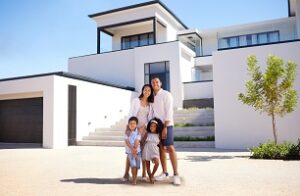 Navigating through your assets to ensure everything is protected under the correct insurance type with appropriate limits can be overwhelming. With the many features offered by Private Client Group Insurance it is best to speak to an agent at Atlas Insurance Agency who can assist you to make sure the best coverage is in place for the things that matter most.
In addition to Property, Automobile and Umbrella Insurance you may find you also need additional specialty insurance to fully cover your needs. These specialty insurance policies include:
Get A PCG Insurance Policy From Atlas Insurance Agency
To find out if PCG Insurance is the optimum fit to protect your family and its greatest assets, speak to an agent at Atlas Insurance Agency today! We will take the time to customize the best insurance options for your specific needs to give you the peace of mind you have a financial safety net when you may need it most. Reach out to us at (808) 400-6680 or online for a free quote.